Shah & Doshi strives to create a work environment which boosts employee's professional development. It also encourages individuals to take on increased responsibility and thereby contribute to the firm's growth. Shah & Doshi's strong value system ensures high productivity along with an exciting platform for its employees to unleash their creative potential.
Over the years, we have developed systems and processes that encourage fresh graduates and qualified assistants to explore their full potential with guidance and support from their seniors. We support and encourage articles to systematically learn audit methodologies. The firm strives to maintain a professional life balance but a friendly environment where merit is recognized and rewarded.
Our pleasant work environment provides every employee with an opportunity to explore their strengths & potential. We believe if you are an individual with good analytical skills coupled with finance & accounting sense and has a desire to continuously learn and improve professionally, you should consider a career at Shah & Doshi.
For career opportunities, email your resume with post and expected salary to harshit@shahdoshi.com
We welcome candidates who are dedicated to learning and want to get good exposure in various areas of the CA profession.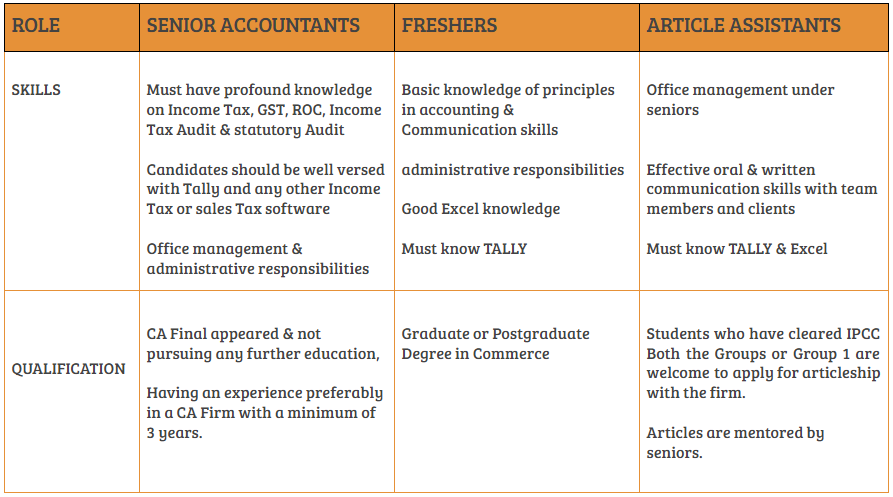 E-MAIL YOUR LATEST CV TO THE GIVEN EMAIL ID